On May 30, 2020 the city of Kalamazoo, Michigan joined countless cities around the United States and erupted in protest in response to the death of George Floyd.

Although demonstrations were peaceful, Kalamazoo Department of Public Safety descended into downtown in riot gear to assist in "crowd control". After about 30 minutes of their presence, they retreated.

Demonstrations continued into the evening of Saturday, May 30, 2020.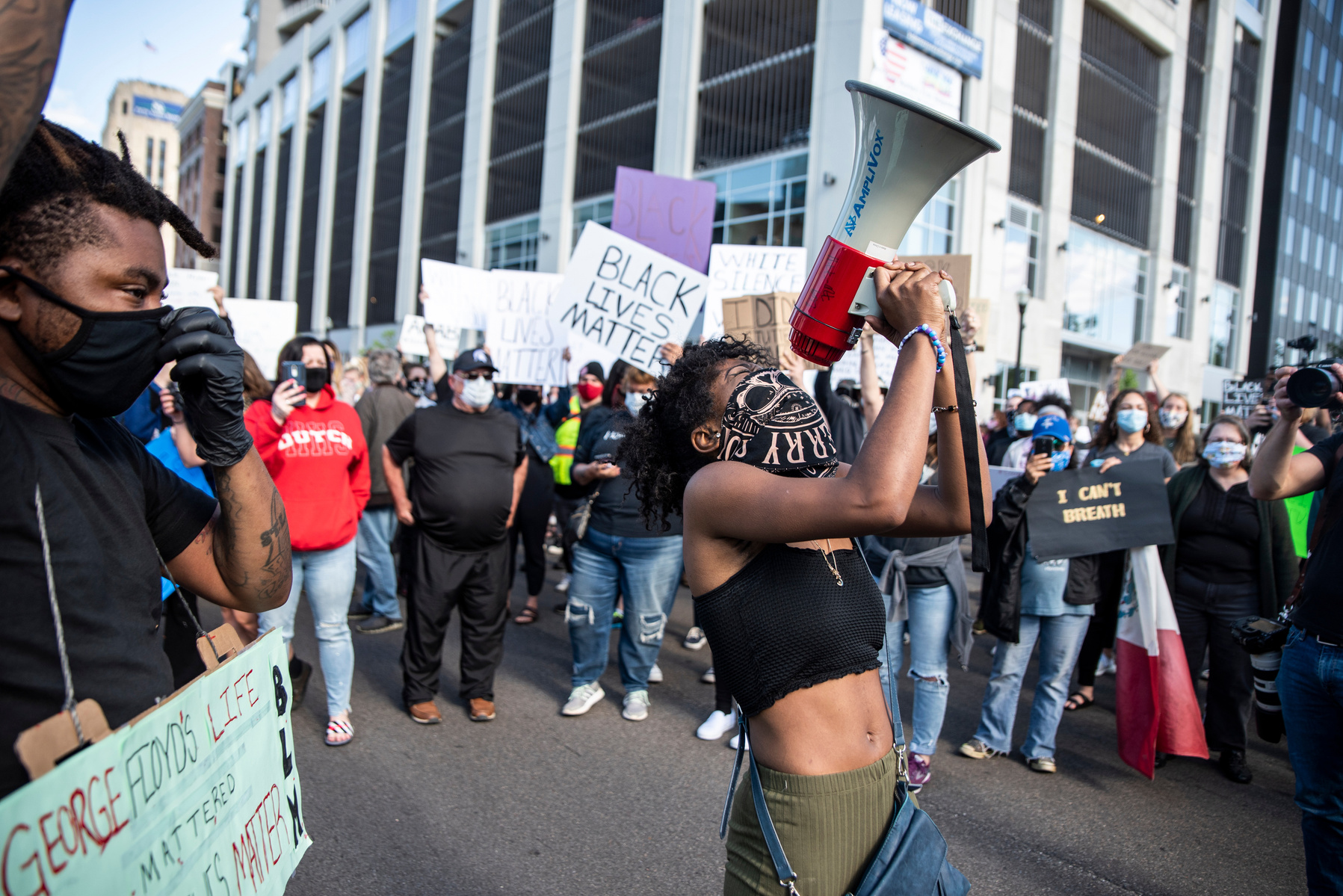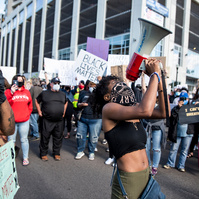 Protests continue on June 20.
Local artists and community activists came together to paint a Black Lives Matter mural on Rose Street in downtown Kalamazoo on June 19. The first letter of each word holds a portrait of a Black historical figure painted by artist Gerald King. The "B" is Angela Davis, the "L" is Jean Baptiste Point du Sable and the "M" is Bob Marley. The second letter of each word contains the names of those who have died as a result of police violence, and the rest of the letters were completed by local artists with their variations of the black power fist.